As a Patron, I have access to the Experimental Temperature Profile.
My understanding is that the Experimental version removes the influence of passive solar warming of the house during equipment runtimes. I don't fully understand how this works, especially as I have a heat pump which becomes significantly less-quick to warm my house up when it's 0°C outside, and would love a detailed explanation of what it's doing…
Anyway! The experimental graph has a very odd Indoor Temperature Delta, with the slope actually negative ie it gets cooler inside as it gets hotter outside. This… doesn't seem to make sense?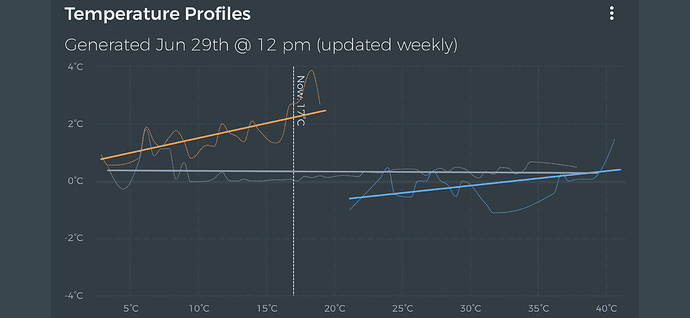 Further, regarding the old style Temperature Profile graph, I'm curious if there's any way of analysing the data that makes up the plot. For some reason, when it was 18°C outside, the heat pump added +0.0°C/hour to the indoor temperature. But, the data points surrounding it show +2.0°C/hour to the indoor temperature. Where is this outlier? It would be great to be able to find it so I could work out if there was a fault with my system at that time.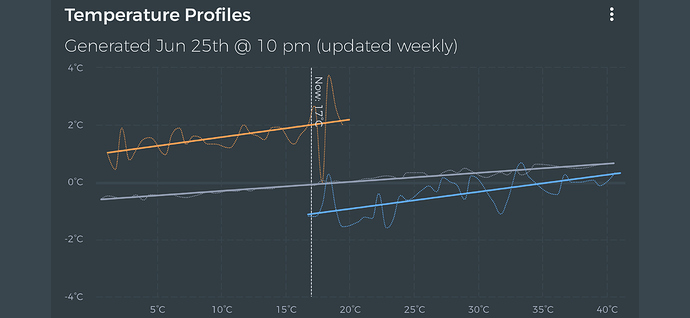 Thanks in advance!