I have a heat pump - though for reasons I won't get into it is wired to the Ecobee like a furnace & air conditioner would be wired.
I've previously set my System Type in Beestat to Compressor for both Heat and Cool, and to None for Auxiliary Heat.
This was fine and has been for over a year, but suddenly my thermostat history is showing as if my Heat is Aux?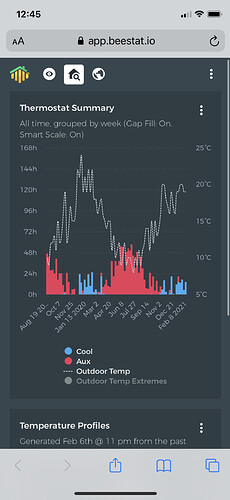 I'm not sure what changed to cause this, and I'm not sure if it's a big problem, but it's definitely odd!